The NBS Archives are open to the public at the following times:
Tuesday, Wednesday and Thursday
9 a.m. to 12 noon / 12:45 p.m. to 3 p.m.

The Archives are closed to the public in July, August and September.
The Archives will be closed from 20 Mar 2020 until further notice.
Contact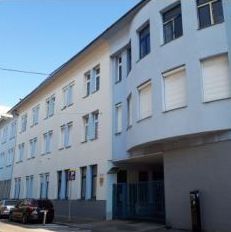 Email: archiv@nbs.sk
Postal address:
Národná banka Slovenska
oddelenie registratúry a archívu
Imricha Karvaša 1
813 25 Bratislava
The NBS Archives reading room:
Bratislava, Cukrová 8

Telephone:
+421 2 5787 1213, 1217, 1250

+421 906 12 1213, 1217, 1250
Last updated: Thursday, September 5, 2019